2015-03-22,
Categories: coding
I decided to combine these two problems into one solution:
Modern CPUs are idle way too much of the time. Why have all this computational power if we don't use it?
I have these funny old Quake demos that there's no good way to convert to something playable.
My solution is to convert Quake .dem files to .pov files and render them with POV-Ray.
Update: New better screenshot: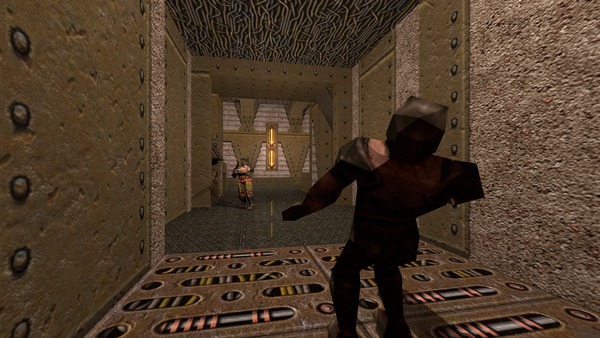 Read the rest of this entry »